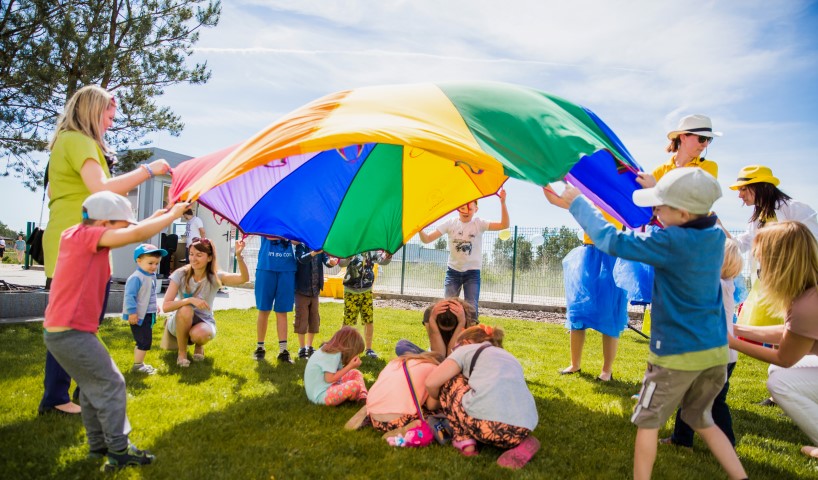 On June 3, Politech celebrated Children's Day. The employees and their children got together to enjoy the beautiful weather and have some fun.
Games and activities were carried out by a group of animators. The attractions included chemical demonstrations, enormous bubble blowing, various competitions, a juggling show, face painting and – to the children's greatest delight – a meeting with a Minion! The company made sure that all adults and their kids could restock their burnt off energy by providing them with sweet food and drinks. On top of that, each child received a small gift.
That Saturday afternoon spent together offered families the opportunity to laugh and have great fun. It also proved how important employee integration is. As a family-friendly business, we are glad that we can spend time together not only at work, but also outside of it. At the same time, we wish all the best to every child – to the small and the big ones and to those who, even as adults, remain children at heart!
Powrót do listy artykułów