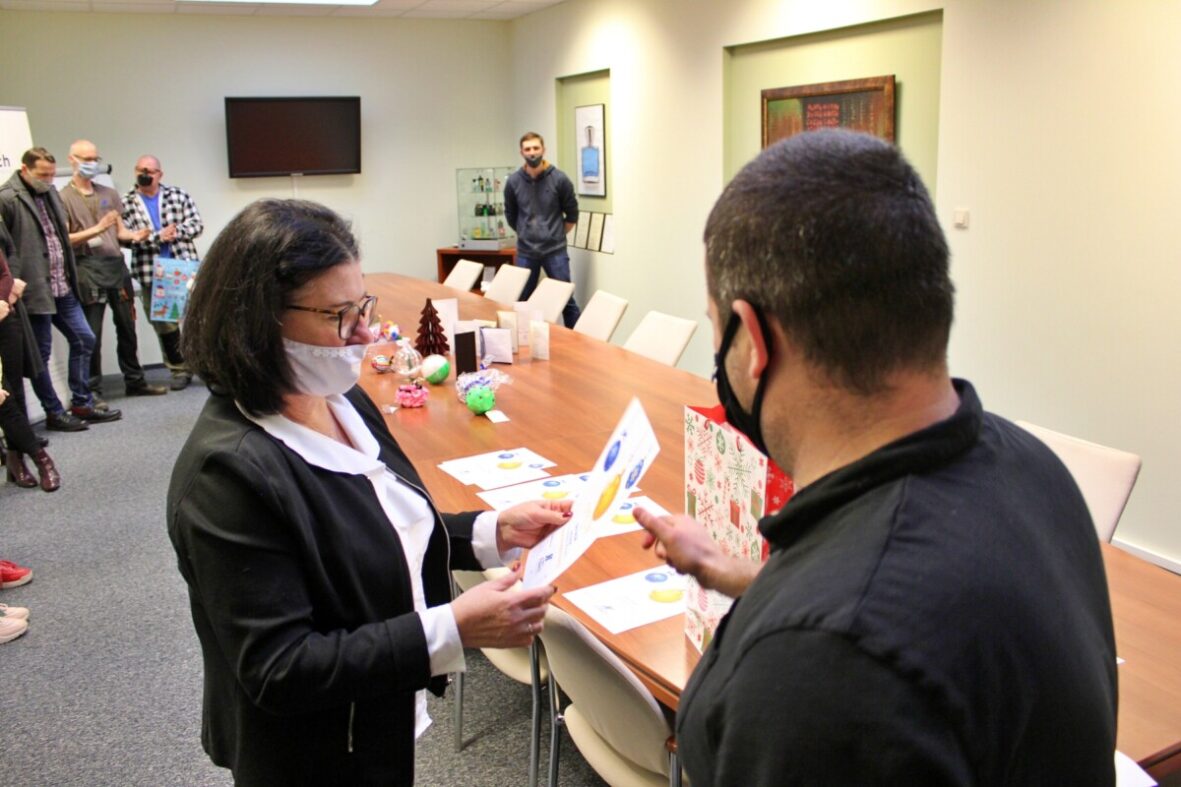 Until the last day of the competition, we received artworks made by children of Politech'sEmployees. This time the main topic was a Christmas tree bauble, which surely appealed the kids of our friends. More than 20 works have come, and one more beautiful than the other. Of course, the Jury had to choose the winners, but it really wasn't that easy… In the end, all participants were awarded!
The works were divided into three age groups: 3-5 years old, 6-9 years old and 10-14 years old. The baubles looked really special, and the Politech Management Board and the competition Jury were most delighted with the children's creativity. A bauble made of pasta? No problem! Christmas tree bauble made of light bulb? Of course! Ribbons precisely woven in the shape of flower? Yes!
The level was so high and even that many places on the podium were often taken tied. It is known, however, that for children, the place did not matter as much as the prizes! All participants received gifts, along with a diploma.
We hope that next year even more children will take part in the competition and the high level will be maintained! What will be the topic of next year's edition? We don't know yet, but to meet the talent of youth, we need to be extremely creative in coming up with it.
Powrót do listy artykułów