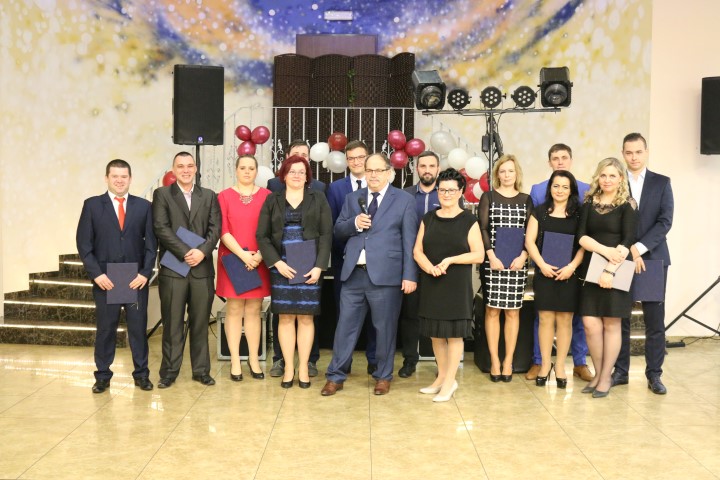 Continuing our tradition, employees and management of Politech were having fun last weekend during New Year Party. Dancing party took place in Pan Tadeusz restaurant in Osielsko on 6 of January. It was great opportunity to integrate the team and spend some nice time in group of colleagues after working hours.
Event started with a short speech from CEO – Leszek Rasmus, who passed the microphone to Jan Nawrocki – the Politech's Director of Development. Founder of the company summarized last year and presented plans for 2018.Then Wiesława Nawrocka – Finance and Administration Director handed diplomas to the most deserving employees.
A moment later Dj invited everyone to the dance floor. Everybody was dancing, smiling and enjoying a tasteful food. We ended the party with dance step, happy and full of energy for upcoming work.
Powrót do listy artykułów