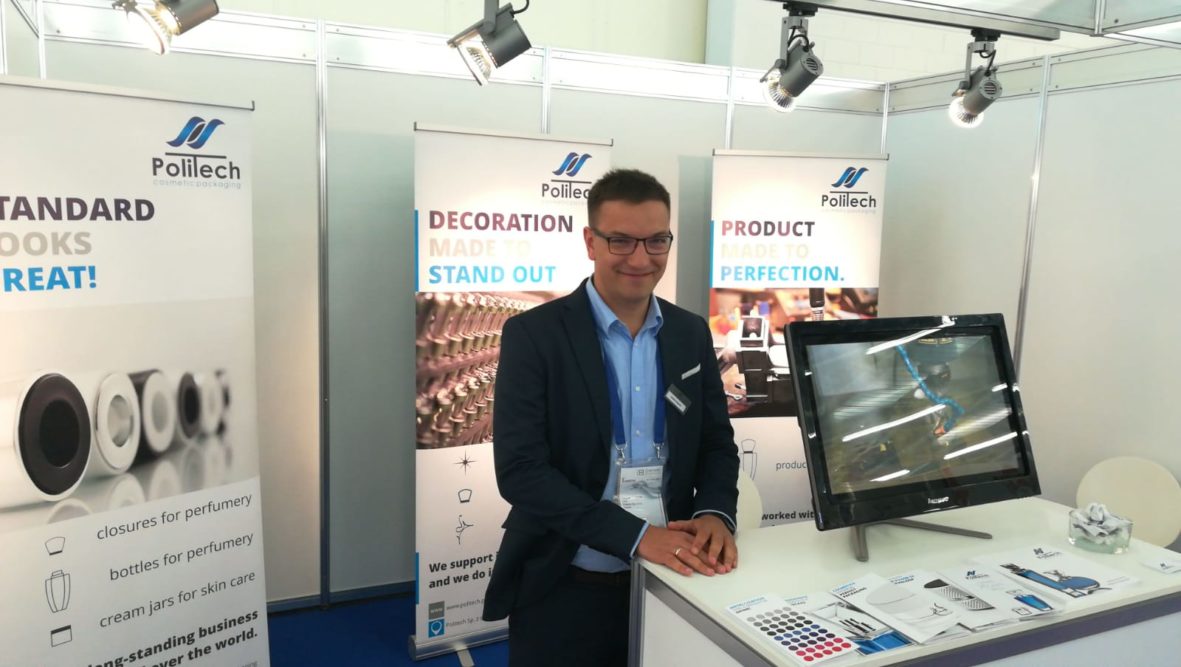 From 6th to 7th of June CosmeticBusiness fairs in Munich was held. Politech was at the event once again. Our team presented Politech's offer and made a research about trends in cosmetic packaging suppliers market.
CosmeticBusiness in Munich are the event for cosmetic packaging industry and for suppliers of packaging production technology. During the fairs our representatives made some new, interesting relations and met with our long-time business partners to discuss future cooperation.
Our guest were interested in our standard offer but also asked about possibility of making an individual products. Visitors pointed out that Munich fairs are not the biggest one in Europe but there are the companies providing highest quality of production. In those discussions Politech was described as a company which set high standard for other packaging manufacturers.
Powrót do listy artykułów