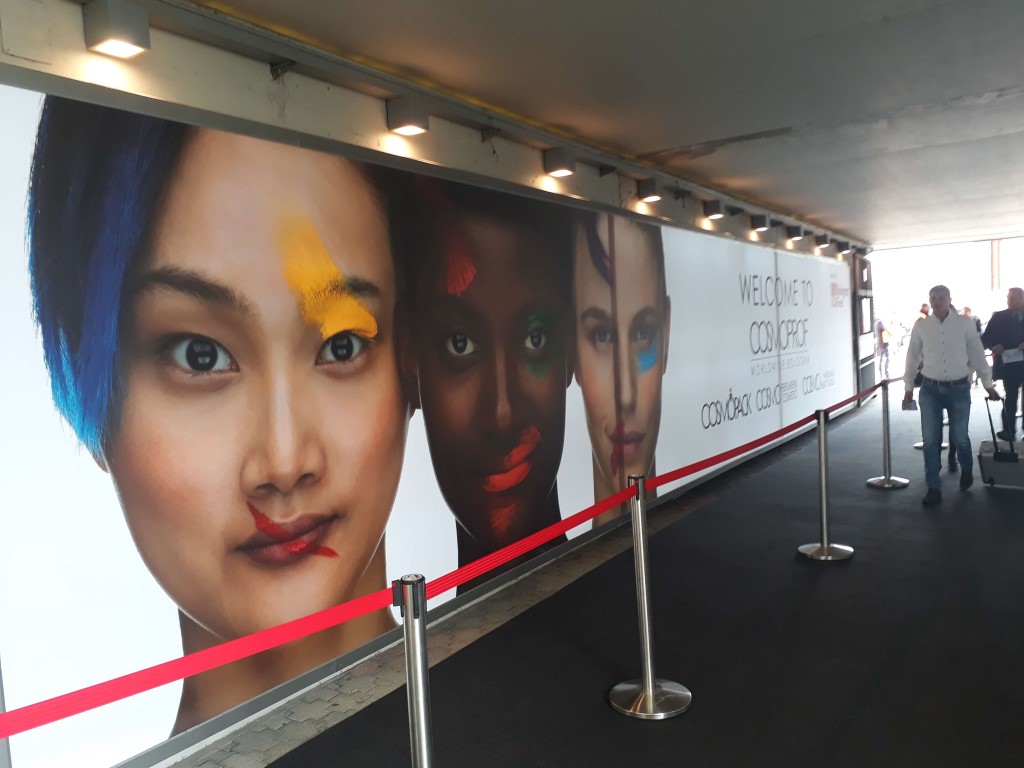 Politech's employees just came back from cosmetic fairs in Bologna, Italy. Event called Cosmoprof Bologna 2018 turned out to be successful but also… busy. Accordingly to members of a team who represented our company in Italy several times, it was the best event in couple years.
The Politech's team included the CEO – Leszek Rasmus, Project Manager – Wit Oszywa, Sales Specialist – Piotr Kantowicz and Marketing Specialist – Cezary Szwarc.
Already the first day showed that fairs will be successful. Thousands of potential clients walked by the fair's paths. Many of them were interested in Politech's offer, so our team had hands full. The eye-catching products were Rock and Loop caps. Visitors were also interested in color metalization presented on Orion jars.
The interest was shown by the representatives of perfumery and cosmetic companies from all over the world. Mainly form Republic of South Africa, Saudi Arabia, Iran, Oman, Thailand, Russia and USA. Of course also brands from Europe shown interest.
In addition to discussions with potential new clients, team held also many meetings with our long-time business partners. Clients were satisfied with our services and discussed a new projects.
Maintaining good relations and establishing new business contacts gave a immediate results. During the fairs, details of several new projects were determined. We keep our fingers crossed for this year's fairs in Bologna to bring both short and long-term effects.
Powrót do listy artykułów