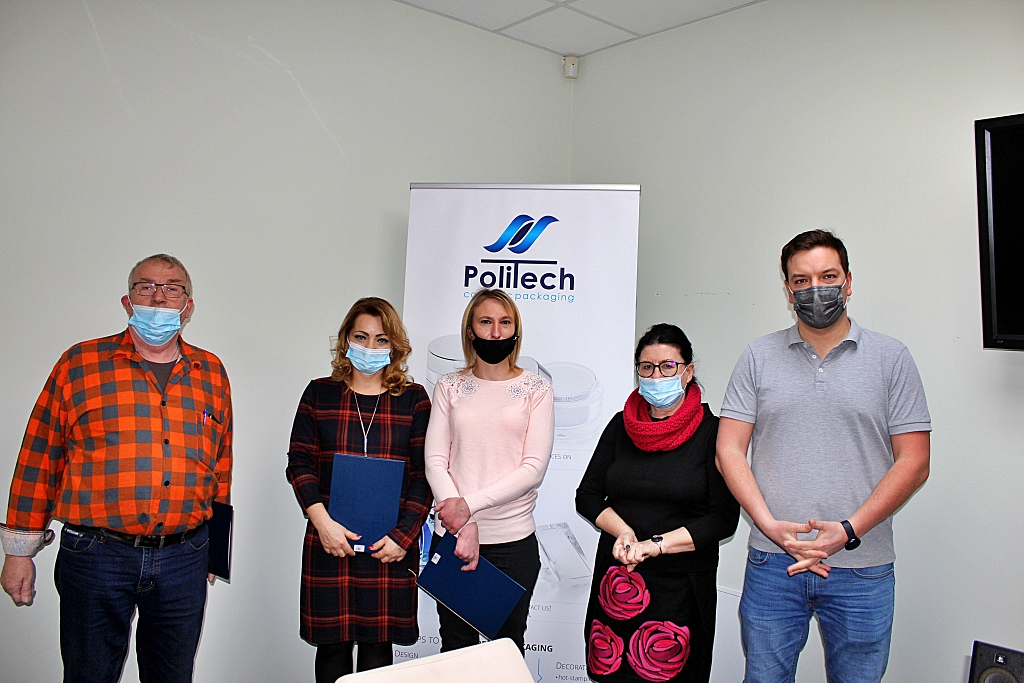 Another year in a row, the Management Board of Politech gave jubilee awards to its Employees. For the first time we honored two workes for the jubilee of the 20 years with our company.
Due to the pandemic, of course, it was not possible to organize a traditional New Year's party for Politech Employees this year. However, one permanent feature of the traditional January meetings has been retained. The honoring eof the Employees who celebrate their jubilee of work at the Politech.
This year, three Employees were awarded prizes in a small group, maintaining all safety measures. However, these were not all of the awarded ones. The remaining recipients received their diplomas and prizes individually because of the safety reasons.
This year, for the first time in the history of Politech, two diplomas and awards were presented to Employees who have been associated with the company for 20 years. Irreplaceable specialists: Piotr Łobodziński and Jerzy Orpiszewski, remember Politech as a small family company that took its first steps at the turn of the 20th and 21st centuries.
To all honored Employees, once again, we wish you health, joy, success and another jubilee in our company, and thank you for all those years spent with Politech.
Powrót do listy artykułów