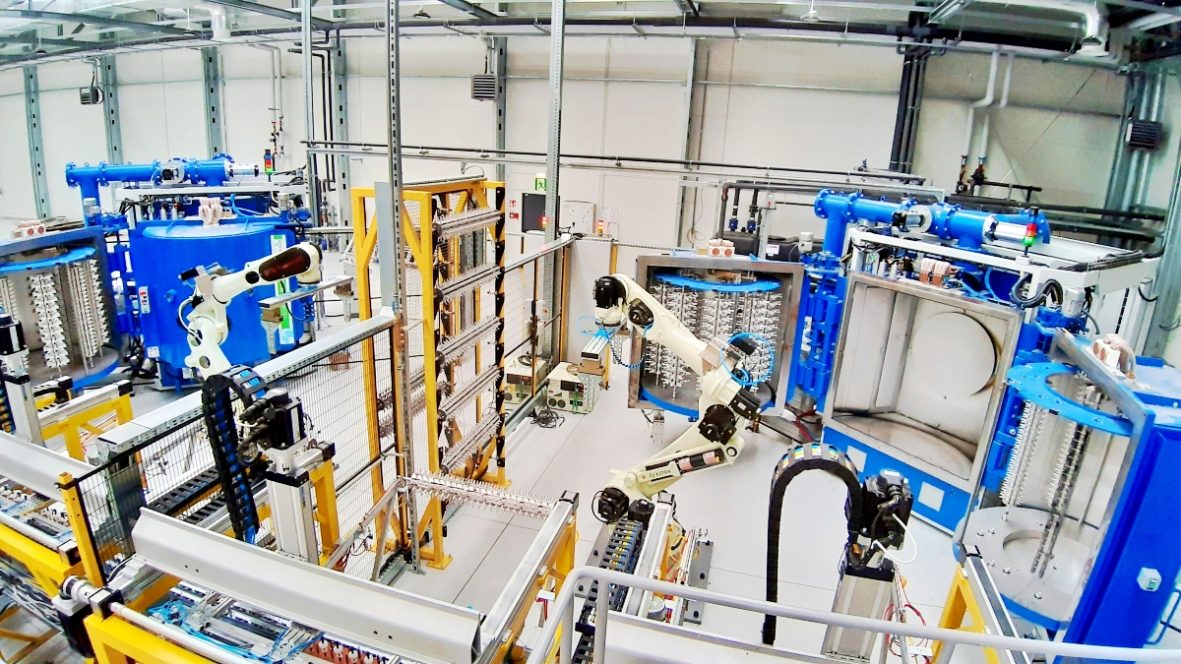 Metallization is a well-known method of decorating products made of plastic. It has been known in the cosmetics and perfumery packaging industry for years and is constantly increasing its share in the decorations market. Several overlapping factors are responsible for the recent increase in interest in this method. In response to this demand, Politech opened another lacquering line last year – this time almost fully automated with two metallizers operated by robots!
What is metallization of cosmetic packaging?
Vacuum metallization is a coating method that creates a thin layer of metal on plastic giving details a metallic appearance. This is done by spraying aluminum microparticles. Decorating with this technology is a very good way to obtain surfaces with a metallic, almost mirror-like appearance. Interestingly, this method of decoration is not limited to one color. Metallization can be made in any shade, but the selection of specific color may require several tests.
How is the metallization process going?
Plastic perfumery packaging elements, such as caps or rings, are made in accordance with the customer's orders. Some of our Business Partners only expect details colored in the mass, others expect the details to be lacquered to obtain a gloss or a specific color. For vacuum metallization performed at Politech, it is enough to produce a detail in basic resin tone and then agree on the color of the metallization. Of course, the most popular are shades of silver and gold, but customers are also choosing pink, blue and even chocolate colors more and more boldly! Interestingly, the offer of Politech also includes matte metallization.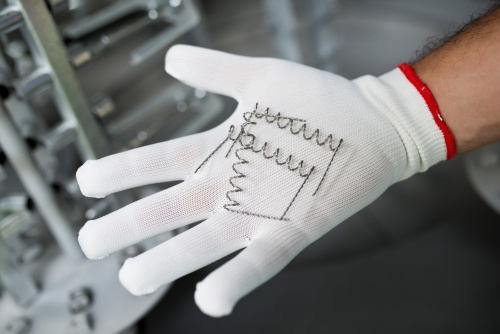 The detail injected in Politech goes to the lacquering line, where the base layer is sprayed over it. After this, the product goes to the metallizer, where as a result of the vacuum and the aluminum threads placed inside the machine, it acquires a metallic appearance. Finally, the detail receives a top coat of lacquer. Such a process allows the maximum damage protection of the detail. It also ensures the durability of metallization and its highest quality.
Metallization: technology, ecology and shine!
Until recently, the main reasons for choosing metallization as a way of decorating cosmetic and perfumery packaging were current trends in design. Ten years ago and earlier, metallization was selected for exclusive, richly decorated and sophisticated packaging. In recent years, its clean, mirror-like character has been perfectly combined with white elements, creating an elegant and minimalist combination.
Recently the trend of ecology and sustainable development was an even more convincing reason for choosing the metallization. An increasingly well-known fact is that vacuum metallization is much less harmful to the environment and the company's employees, than other similar methods of decoration.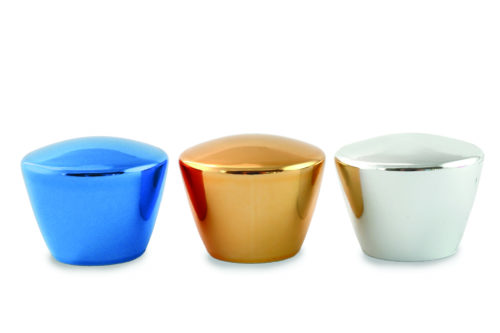 In response to this growing demand, Politech decided to develop its metallization technology and significantly increase its capacity. Until 2019, Politech metallization known for its high quality, was performed on two lacquering lines with metallizers at the main plant in Osielsko. However, new forces were directed to build an almost fully automated lacquering line in a new plant in the Bydgoszcz Industrial and Technological Park. The lacquering line operated by the robots combined with metallizers is characterized by a much higher efficiency. As a result, the capacity of the decoration process increased significantly.
The quick response to the market needs turned out to be a the great idea. The trend of interest in metallization seems to continue to grow, and with it Politech continues to develop its technology and production processes.
Powrót do listy artykułów