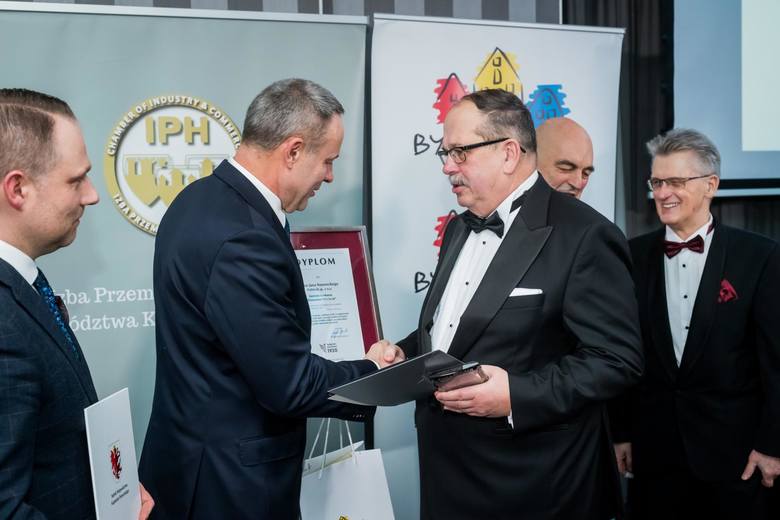 Politech founder Jan Nawrocki was among the entrepreneurs honored with the title of "Businessman of the XXX Anniversary." The award was granted by the Chamber of Trade and Industry of the Kuyavian-Pomeranian (IPH), and was personally presented by the President of Bydgoszcz – Rafał Bruski.
Less than two weeks after receiving the award for "Employers of Pomerania and Kuyavia", co-owner of Politech – Jan Nawrocki, was again invited to the competition gala. This time it was a ceremony of the "Businessman of the XXX Anniversary" awards.
This is yet another time when the award granted by IPH goes to the representatives of the Politech Board. Exactly five years earlier, Jan Nawrocki received a distinction in the "Businessman of the 25th Anniversary" competition.
Powrót do listy artykułów