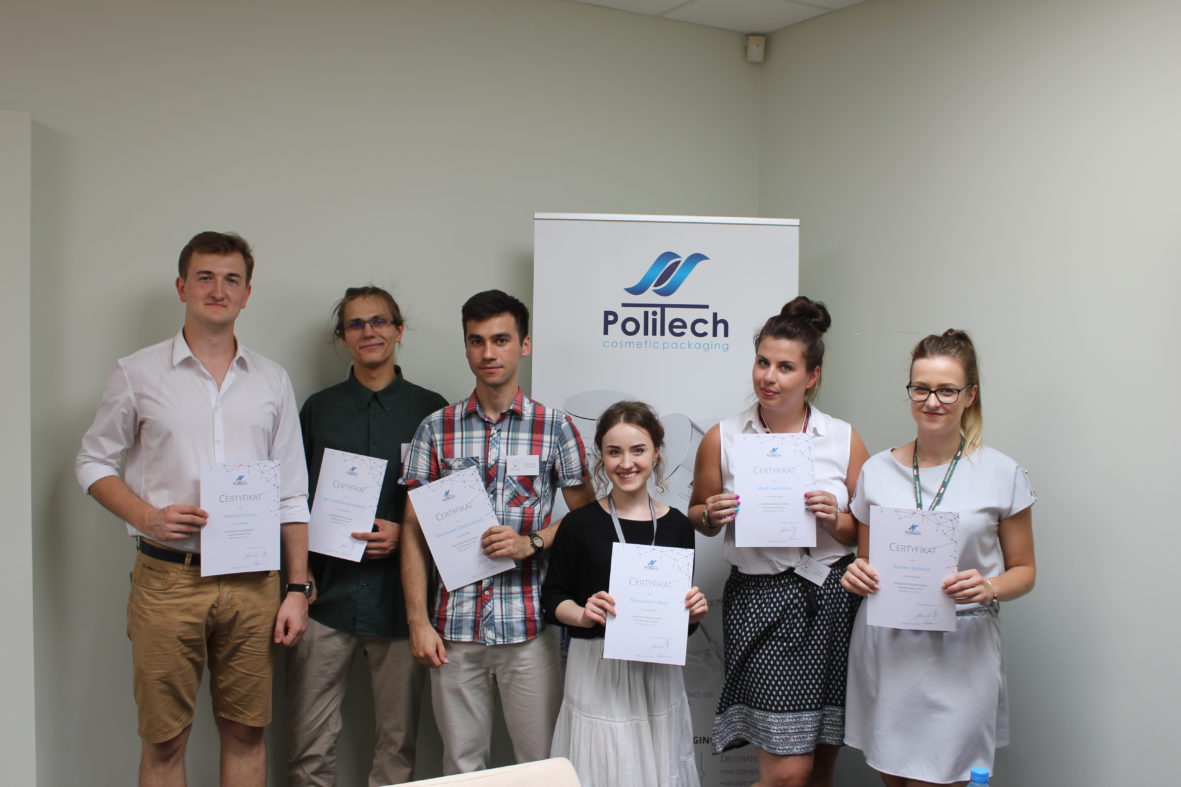 After the huge success of last year's Politech's Academy, this year we invite you to the second edition! Students and graduates will undergo numerous training sessions again, and then they will lead a new product project – from the idea to the finished product.
In 2018, our company came up with the initiative of creating a internship group, in which students of various technical faculties would work on one joint project. Through an intensely overworked month, students took part in many trainings and participated in lectures led by specialists from our company and by the lecturers from the Uniwersytet Technologiczno-Przyrodniczy in Bydgoszcz.
The group of students consisted of representatives of various technical studies, which corresponds to the departments in our company. Thanks to this, the entire group, working with specialists from Politech, could carry out the project from the beginning to the end. They could also learn from our company and observe the work of their teammates at particular stages of work.
Last year's first edition of the Politech's Academy lasted one month – throughout July. This year, we plan to extend this time a bit, so that students could learn even more at the introductory lectures stage. Part of the additional time will also be spent on more work with administrative documentation, including patent purity, technological documentation, marketing research, or cost and profitability calculation of the project. Thanks to the extension of working hours over these stages, students will learn how much work requires the introduction of a new product, apart from their individual work in their area of ​​competence.
A year ago, six people took part in the Politech's Academy. This year we think about increasing the number of participants. Therefore, we encourage you to submit your CV to kadry@politech.pl. Any further information will be provided by the HR Specialist, Anna Konopa, at telephone number: (+48 52) 375 63 16.
In the content of the application, please write the clause that "You agree to the processing of your personal data for the needs of current and future recruitment processes, conducted by POLITECH SP. z o.o. in accordance with the provisions of the Act of August 29, 1997 on the Protection of Personal Data (consolidated text: Journal of Laws of 2002, No. 101, item 926, as amended).
Providing data is voluntary, you have the right to inspect, correct or delete data at any time. A request to delete data means resignation from further participation in recruitment processes and will result in immediate deletion of your data. If you do not agree, please do not apply for the above advertisement.
Powrót do listy artykułów