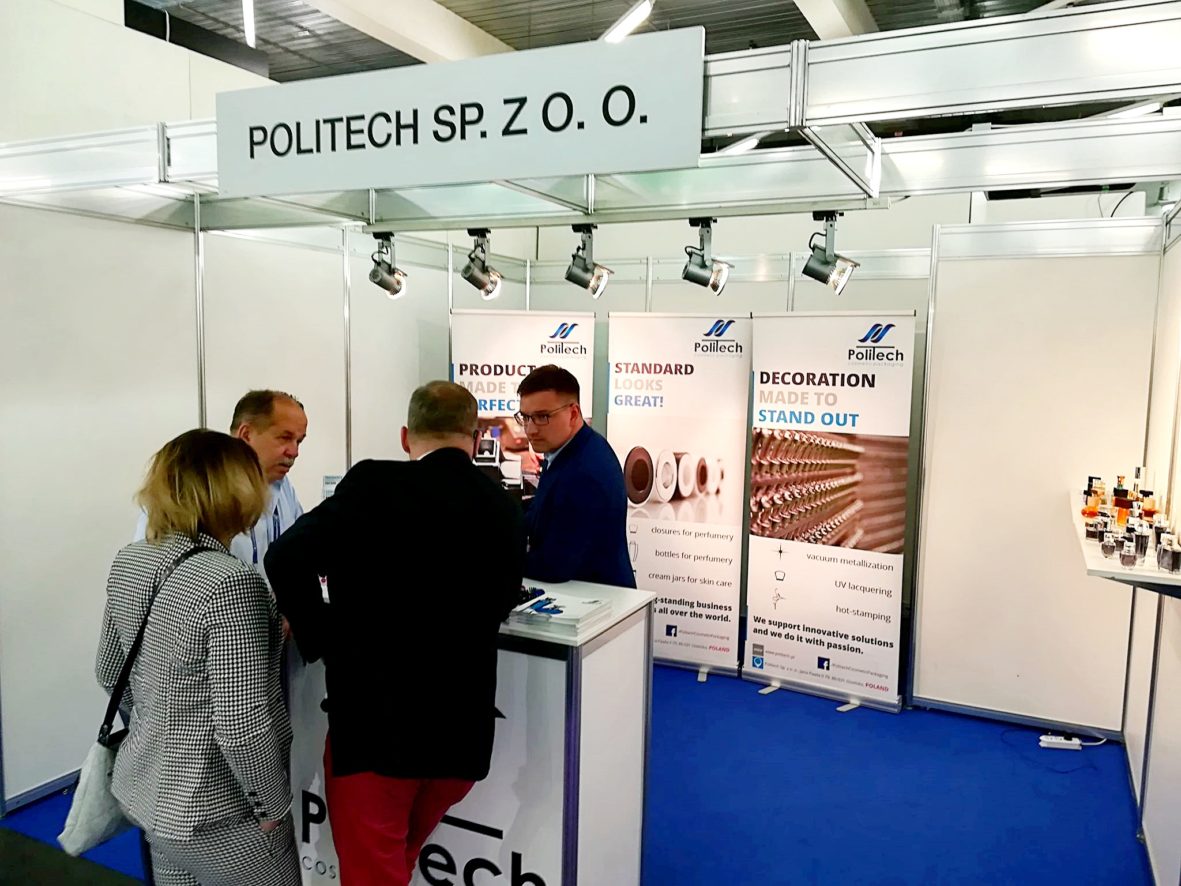 On 5-6 June, Cosmetic Business took place in the capital city of Bavarian region. The Politech was there for another year. Our representatives from morning to evening served guests at the stand and conducted some very interesting conversations. The Munich fair has been a very important event for us for a few years, because we are currently working on relations with our existing partners from Germany and we are looking for new opportunities to cooperate in this rapidly growing market.
The Politech was represented in Munich by a team of: the President of the Board – Leszek Rasmus, the Co-owner and Development Director – Jan Nawrocki and the Sales Specialist responsible for the German market – Piotr Kantowicz.
The Munich Fair is significantly different from Luxe Pack Monaco or Cosmopack Bologna. This is not the type of event where companies present their news and trends… However, this is a very good place to talk with customers and to connect packaging industry companies with representatives of cosmetics manufacturers.
According to the team members who had the opportunity to attend Cosmetic Business in previous years, this year's edition was more successful than last year. There were more visitors, and established contacts seem even more interesting than in previous years.
Powrót do listy artykułów