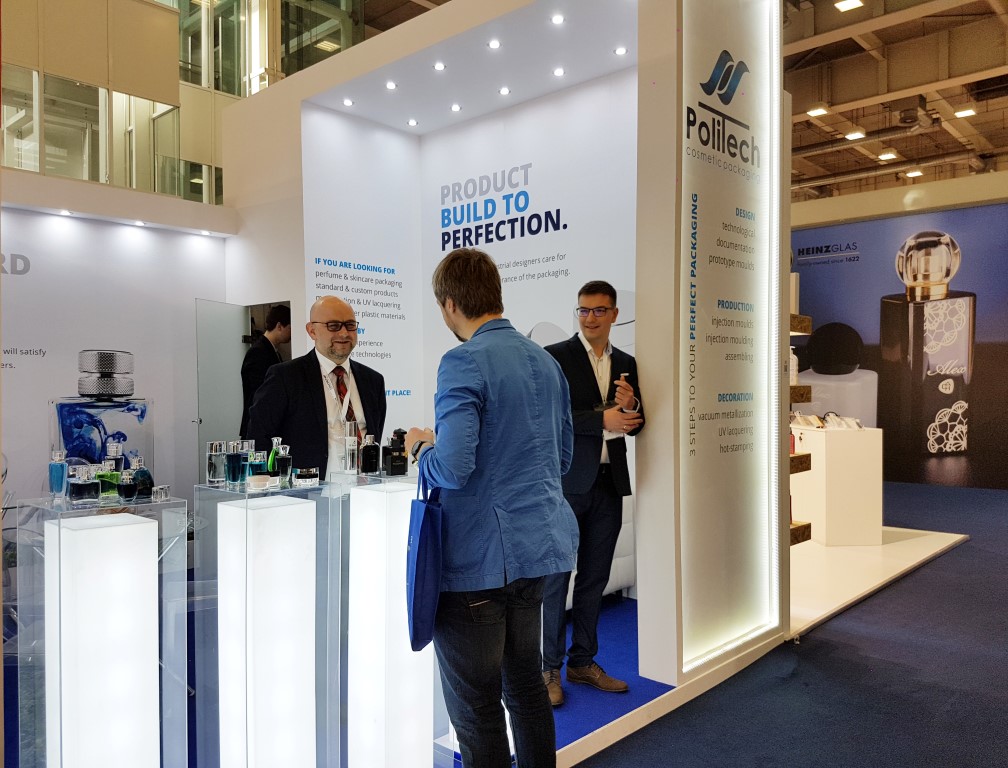 This year we celebrated 50th anniversary of Cosmoproof/ Cosmopack. The fairs were prepared in a professional way and enjoyed great popularity. The exhibition was visited by customers not only from all over Europe, but also from the farthest parts of the world, even exotic for us like South Africa or Colombia.
Politech has been participating in this Fair continuously since 2004 and is one of the first Polish companies to appear at this event. This year he was represented by a strong team: Katarzyna Nawrocka-Rasmus, Leszek Rasmus, Jacek Olko and Piotr Kantowicz. Politech actively promoted products and services offered by the company, as evidenced by the high number of meetings with current customers as well as new potential clients at our stand. At this year's Cosmopack, our newest Dot cap was launched.
Below photo story is just a short summary of the 4 days of the fair. We invite you to look at the pictures.
Powrót do listy artykułów