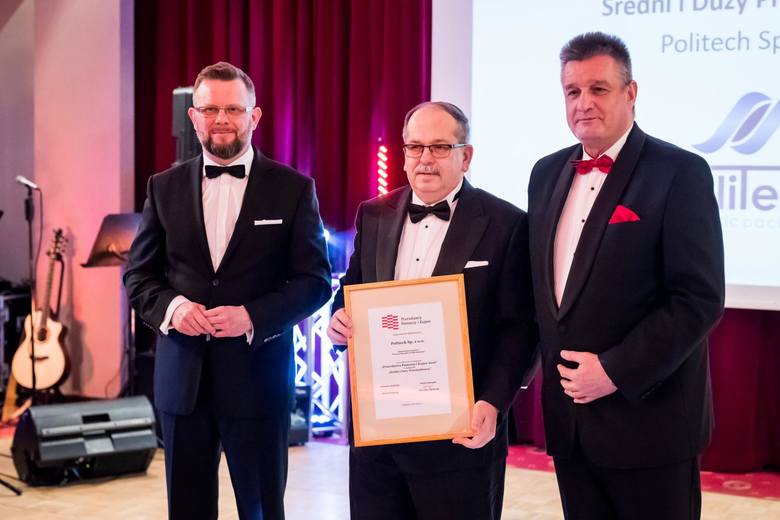 Once again Politech was honored in the prestigious competition organized by union of "Kuyavia and Pomerania Employers". Our company was recognized in category "medium and large enterprises". Jury of the competition pay special attention to the Politech's achievement of "launching an innovative lacquering line that guarantees the development of cosmetic packaging producers on the market and provideing new work places".
The award on behalf of the company was received by its founder and co-owner – Jan Nawrocki, who came to the gala with his wife and co-owner of the company – Wiesława Nawrocka. The great gala of Kuyavia and Pomerania Employers took place on February 8 at the Słoneczny Młyn hotel in Bydgoszcz.
The Politech distinction is closely related to the newly established factory of the company in the Bydgoszcz Industrial and Technological Park. It was there, where modern, automated lacquering line was integrated with metallization machines with use of multi-functional robots. Thanks to this innovative solution, the efficiency and quality of the lacqueringt process have increased significantly.
Powrót do listy artykułów