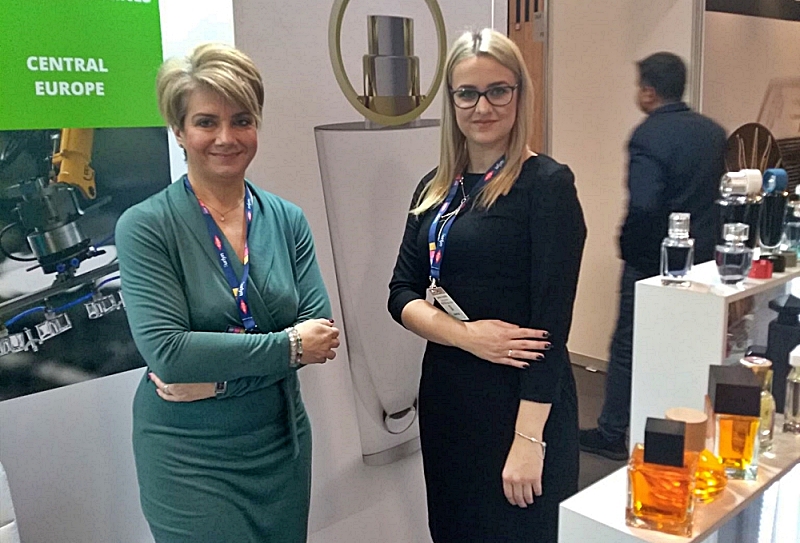 Politech has been participating in the international ADF & PCD fair in Paris for only a few years, but every year we are convinced by this event even more. This year's edition has been expanded to include companies from the luxury drinks packaging industry. This attracted an additional group of visitors and allowed them to exchange experiences with other exhibitors from related industries.
The fair was held in the last week of January, and Politech was represented by a team of a sales manager – Hanna Zielińska-Górny and a sales specialist – Joanna Szydzisz. The reviews of our representation, business partners and visitors of the fair showed that it was by far the best ADF & PCD edition ever.
This year, we went to Paris with an interesting message about the ecology. With a new stand with intriguing slogans, we showed the possibilities of taking care of ecology in a plastic processing company. Based on the example of the Politech, we indicated a lot of activities that have been functioning in our company for years for the good of the environment. Heat recovery, the use of HEPA and EPA filters, cooperation with proven and responsible suppliers, the use of solvent-free lacquers and many, many more…
As for the location of the fair, Paris is a great place to meet representatives of international cosmetics and perfumery companies. In the heart of France, we also had talks with numerous representatives of the Polish industry.
This year's edition of PCD was visited by over 10,000 people and almost 650 exhibitors from around the world.
Powrót do listy artykułów