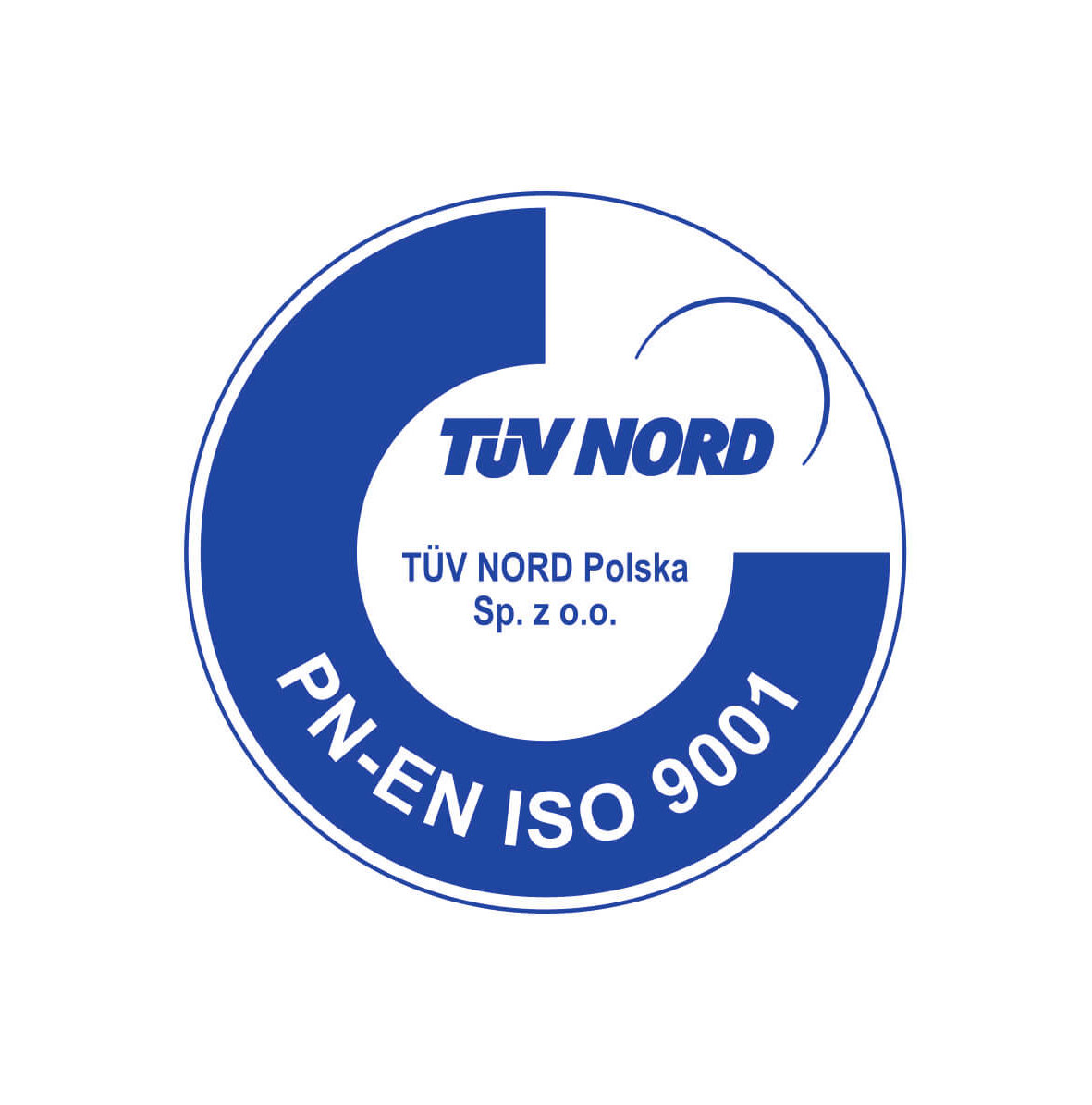 We are proud to announce that Politech sp. z o.o. received a Certificate for Management system as per PN-EN ISO 9001:2015. Certification is an confirmation of high standards used by our company in following scope: design, manufacturing and decorating of plastic cosmetic packaging.
Politech's mission is to strive for constant development, improvement of quality and meeting customer expectation. Therefore, in december 2017 we started an certification audit per PN-EN ISO 9001:2015 norm. The audit was held by regarded company TUV NORD. It will be responsible for further systematic monitoring of our work in accordance to the audit and certification procedure.
Certificated management system and 20 years of experience are evidence that Politech is a company that ensures highest quality of its products and services. Long business relations with the biggest cosmetic companies in Europe, implementation of innovative projects and successive automatization of production processes are also testify of it.
Certificate PN-EN ISO 9001:2015 for Politech is valid from 09 of January 2018 to 08 of January 2021.
We want to thank the Politech team. With our teamwork we managed to prepare company for audit and further work according to norms mentioned above.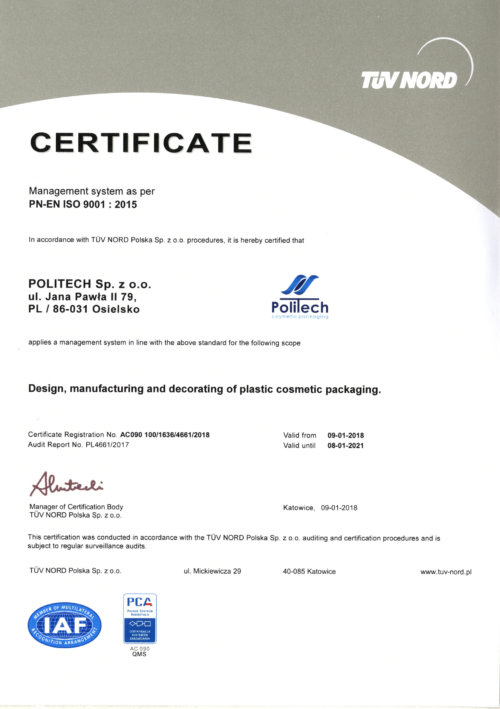 Powrót do listy artykułów