A long list of Surlyn advantages:
Thanks to its transparency, Surlyn perfectly imitates glass. Yet, it is resistant to scratches and unbreakable and therefore attracts broad interest among the producers of perfumes and cosmetics. Surlyn, in its colourless and coloured version, offers a wide range of options in the design of new collections of packages. Among other uses, perfume bottle caps and skin care product packaging are made of this material. The application of new forms of ethylene ionomer guarantees better results with less effort and resources. Surlyn allows designing shapes and forms that attract attention at the point of sale and indicate unquestionable product quality.
What is more, packages made of ethylene ionomer provide long-lasting preservation of the physical and chemical properties of the cosmetic product. The light weight and durability of the material contribute to lowering the costs of production and distribution at each stage.
Surlyn is an inonomer resin whose structure contains metal ions: zinc and sodium. Surlyn is produced by the DuPont chemical corporation. The material stands out by its rigidity, perfect transparency and neutral reaction to chemical substances. It is used in many branches of industry but most frequently in the production of decorative cosmetics packaging and sports articles. Surlyn offers a wide range of capabilities for colouring and forming sophisticated shapes. It meets all the functional requirements, is visually attractive and, at the same time, economical.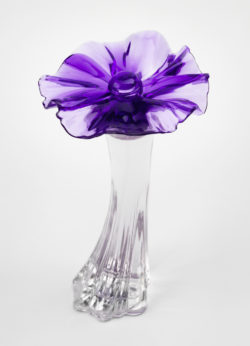 Surlyn in the perfumery: caps and 3D bottles
The producers of packaging who use Surlyn are able to obtain perfume bottles and caps that look exactly like glass. Surlyn is free of optical defects. Surlyn provides a considerable degree of freedom to packaging designers as it allows for the creation of the most sophisticated forms and shapes. The packages are light, robust and visually attractive,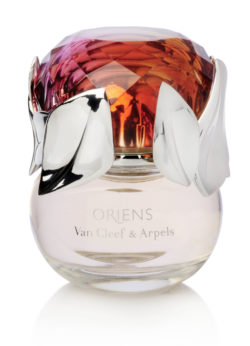 Surlyn in skin care products
Another Surlyn application in the cosmetic packaging sector are packages for skin care products. An example of this application is the jar for Orion cream produced by Politech, which qualified for the final of the Good Design 2016 competition in the category "Applied graphics and packaging" in July 2016. – Thanks to its simplicity, this low-profile and elegant jar with sharply outlined edges will perfectly fit into the assortment of many brands. Its great advantage is the material from which the body of the jar is made, that is, Surlyn. This polymer has all the important features of cosmetic packaging. It is characterised with the crystal-clear transparency of glass while being lighter and unbreakable, which is important both in transport and product usage – says an expert of the Good Design competition. The package was shown from 21 October to 2 December at the "Good Design 2016" exhibition at the Industrial Design Institute in Warsaw.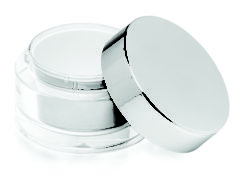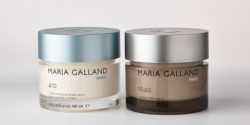 Always eco
Surlyn packages can be recycled, and are therefore environment friendly. Similarly, modern decoration techniques, such as vacuum metallization or UV varnishing, do not affect the natural environment. This is due to innovative solutions such as isolated chambers equipped in filters and systems for the recovery and regeneration of overspray. Surlyn is hard to work and only few companies have the technology to process it.
Powrót do listy artykułów