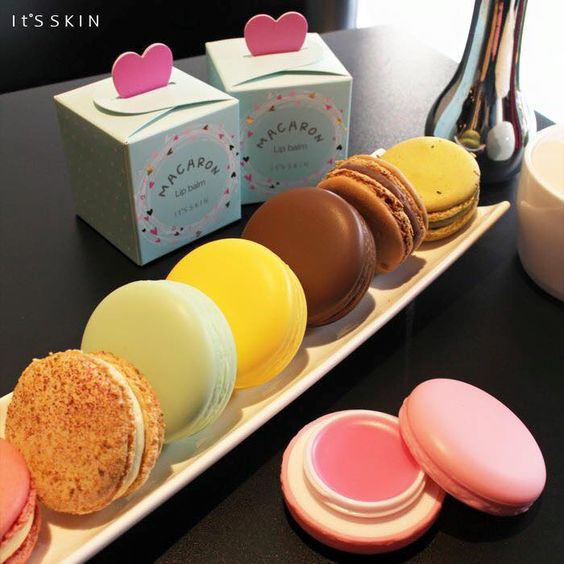 The word "luscious" crops up more and more often when talking about cosmetics, especially those for women and kids. It is related to the exceptional fragrances of the products, as well as their unique shapes that often strikingly resemble sweets.
Tempting packaging
The days when simplicity mattered and the product itself was more important than its design are long gone. Modern customers expect packaging that will surprise and delight them. It must evoke positive emotions – it should be aesthetically pleasing, funny and unusual at the same time. Cosmetics manufacturers are among those who willingly make use of this trend. Makeup Revolution offers their customers a 16 colour eyeshadow palette with satine, matt and shimmery finishes, available in several colour variants. The appearance of a gnawed, melting chocolate bar makes customers begin to desire – both the chocolate and the product itself.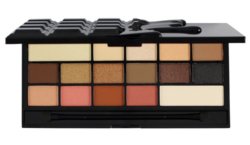 The "Chocolate Bar" from Too Faced also refers to the theme of this sweet. Although the packaging is a bit less fancy, customers appreciate the product for the praline fragrance that comes from the open box, and for the illustrated hints on how to apply make-up.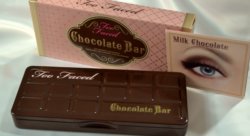 Harmless calories
Sweetness is something that works out not only on your body and eyelids, but on your lips as well. Creative cupcake-shaped packagings of lip balms may be a desk or a bathroom shelf decoration, and unconventional flavours and fragrances will stimulate the senses. Women like to play around with the convention, so from time to time they will gladly put in their purses a little something to remind them that make-up is about pleasure. And while we are talking about make-up, we can't forget to mention compact powders in packagings resembling the tastiest cookies.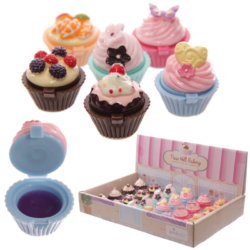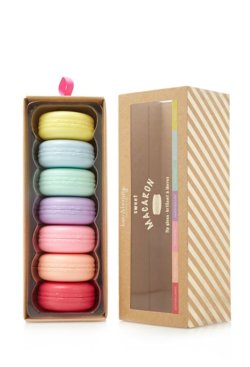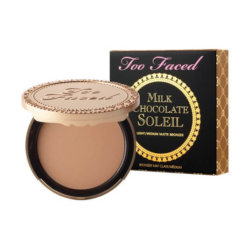 A kind of bribery
Products dedicated to kids have to attract them so they want to use a cosmetic. Appealing packaging that fits in a tiny hand, fairytale themes – it all determines whether a child will gladly use a cosmetic or not. The fragrance matters… and so does the flavour. Strawberry or Coca-cola flavoured toothpaste can do away with a grimace on a child's face at the very thought of brushing teeth, and help them think of dental care as something nice. A bubblegum or fruity fragrance, likewise, will make bath a more pleasurable experience and turn it into a sweet adventure.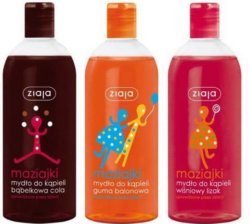 No age restrictions
Adults like sweets as well and they don't hide it at all. A lot of women eagerly reach for bath or skin care products with sweet fragrance. And even though these are not hard candy shower gels, these products certainly contain subtle notes of cinnamon, vanilla or chocolate. Well-known drugstore chains offer their customers… body care ice-cream.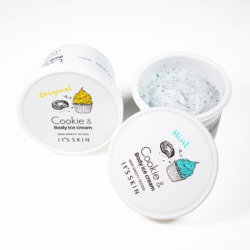 One of the most interesting and constantly expanded offers, winning more and more fans, is the offer of natural cosmetics, which look like baked goods. Sweet muffins, pralines, candy bars or whole chocolate bars are supposed to make a bath ritual even more pleasurable. Made of natural ingredients, they are both skin and eye-friendly. Orange, cranberry, and dark chocolate fragrances are only a few among many possibilities offered by manufacturers.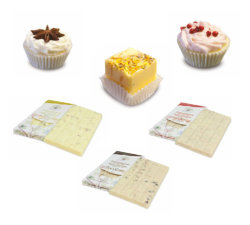 Women are quite conscious customers and they responsibly choose make-up and skin care products. Nevertheless, having a choice between two cosmetics similar in effect, they will, as aesthetes, choose the more unique, creative and better-looking one. This is because they believe that if a manufacturer cared to design the extraordinary packaging, they put at least the same effort in creating the cosmetic recipe.
In case of "sweet" packagings an important question comes up – are they safe? And it is not only about the legal standards, which a manufacturer must obey, but about the concept itself. Because aren't these – cute, after all – chocolate bar-shaped cosmetics likely to whet appetite, leading to a fatal mistake? Isn't there a risk that these tempting cupcakes, decorating a desk or a bathroom shelf, will be mistaken for a real cake and eaten? The art of packaging (and cosmetics) design is about composing an offer in such a way that it doesn't expose customers to risk.
Powrót do listy artykułów