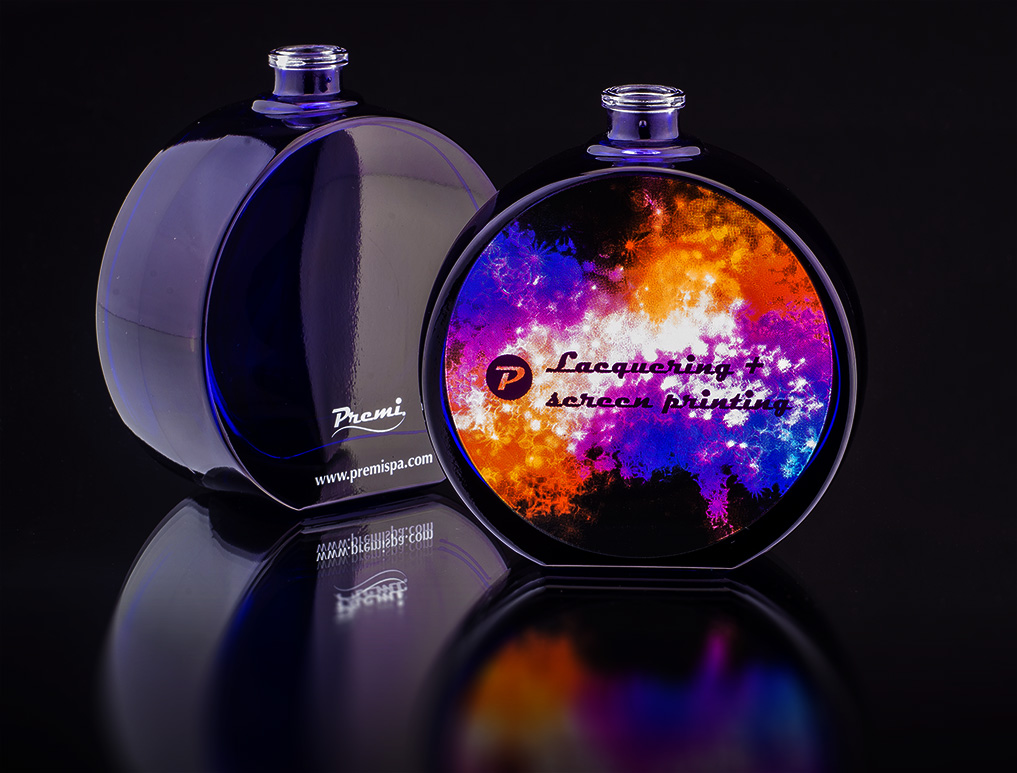 Customers buy with their eyes. This simple truth, if put to the right use, can be the beginning of your brand's success. Your product must stand out among hundreds of other cosmetics available on the market. The customer will not find out how excellent a particular cream is unless it has appealing packaging: only attractive items make it into the basket. Learn which packaging decoration methods are the best and most effective in terms of marketing.
Applied arts
Packaging decoration falls within an area of applied arts (and appealing at that). The packaging must be visually attractive and practical, which implies durability and resistance to external conditions and mechanical damage. Learn which methods are compatible with the particular plastic, which perform best and which are most cost-effective.
Seek advice from experts: every cosmetic packaging manufacturer knows the decoration methods that work best with their products and will certainly help you to make the right choice since high packaging quality speaks in favour of their company as well.
Screen printing
One of the most popular decoration methods is screen printing, which involves transferring ink onto a surface using a fine mesh fabric which holds the design. Decorations made using this technique are highly damage-resistant, durable, and relatively inexpensive. The advantages of screen printing include clear, well saturated colours and the ability to create a 3D effect by using embossed print. On the negative side, it is impossible to print multiple colours simultaneously, so printing multicoloured images takes more time and is more expensive.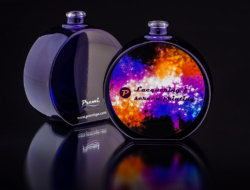 Metallizing
Metallizing is a method which involves applying a layer of metal onto an item to create original decorative effects that are resistant to abrasion and corrosion. It is a great way to make the packaging unique. With vacuum metallizing, a high-gloss, matte or mirror finish can be achieved. The elegant and timeless appearance of metal gives a sense of trustworthiness, thus affecting the brand perception.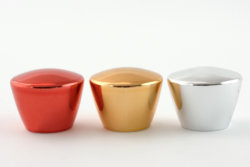 Hot stamping
Hot stamping works even with untreated polyolefin surfaces, making its applications extremely versatile. It involves impressing decorative multi-layer foil into a surface with a hot stamp. A range of interesting effects can be achieved using various types of foil: metallized foil for a mirror-like finish, pigment foil for solid colours, pearl foil for transparent decorations, and diffractive foil for holograms.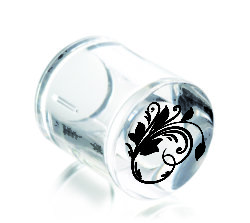 Flocking
Glass, wooden, rubber and plastic packaging can be decorated by flocking, a method which involves depositing a textile flock onto a surface for a soft, velvety feel. Since the design is imprinted on the packaging using electrostatic equipment, the risk of the flock coming loose is minimal. Flocking is becoming increasingly popular as the unique texture it provides appeals to customers, making products stand out on the store shelf.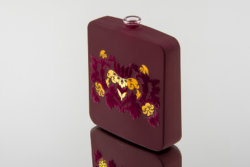 When choosing decoration methods make sure they match the specific product, its application and target group. What appeals to eco-supporters may not appeal to women who have a liking or luxury products or to the average middle-class consumer, who expects a product that looks good while delivering performance and affordability. Analyse all aspects carefully before deciding on the type of packaging decoration.
Powrót do listy artykułów