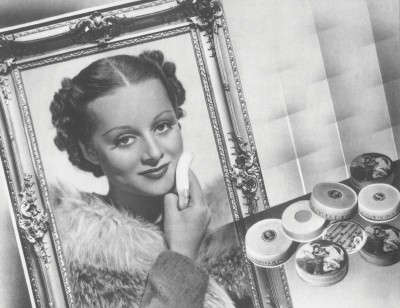 The Polish beauty industry is one of the largest and, frankly speaking, the best. That is thanks to its rich history, which dates back as far as the 1920s and the interwar period when the first industrial-scale cosmetics companies were established including Miraculum, Ewa, and Uroda. Following the nationalisation of production plants twenty years later, Poland became the main exporter among the Eastern Bloc countries.
Reaching to the roots
Poland is inextricably linked to the development and popularisation of cosmetics. It was Helena Rubinstein, born and raised in Cracow, who publicly used coloured face powder and an eyeliner, and came up with the idea of a cream that protects against sun exposure. The well-known Max Factor brand was established by Maksymilian Faktorowicz, a cosmetics inventor and manufacturer from Zduńska Wola, Poland. Another figure worth noting is Elizabeth of Poland, thanks to whom we can now enjoy alcohol-based perfumes.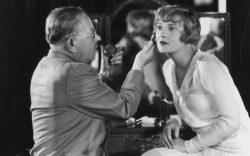 1960s: the decade of perfumes
Following the nationalisation of factories after World War II, the beauty industry was in full swing. All companies were unified under the name Pollena, first as the Processing and Fat Industry Union and then the Household Chemicals Industry Union. This substantially increased the production and export of colour cosmetics and alcohol-based perfumes. Every woman from the Eastern Bloc dreamed of having a vial of "Pani Walewska", "Być może", or "Masumi".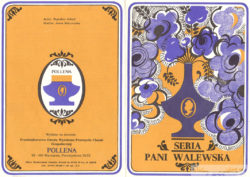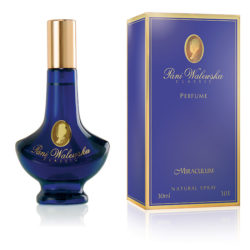 Pollena and Nivea
Few people know that the Nivea range of cosmetics was created thanks to a pharmacist born in Gliwice, Poland. Dr. Oscar Troplowitz bought Paul C. Beiersdorf's pharmacy and turned it into what is now known as the international Beiersdorf corporation, part of which is Nivea. The relationship between this prestigious brand and Poland does not end there, however. We already mentioned Pollena, which united all the beauty companies of the communist-era Poland. In that period, Pollena Cosmetics Packaging Factory was also established, which from the very beginning made the distinctive round and flat-shaped cream boxes that Nivea has used until today.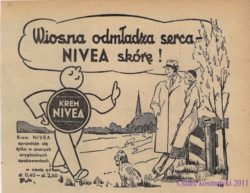 Springtime!
Nivea Cream advertisement from 1930's newspaper [The spring makes hearts younger, Nivea makes skin younger.]
Nivea
Poland as a leader in the beauty industry
With almost a century of experience with the production and export of cosmetics, Poland has become a global leader in the industry, boasting some 100 large and medium manufacturers and around 300 small ones. Our cosmetics are so popular they can be found across 130 countries all over the world. And in the recent years, there has been more than a 10-percent increase in the sales and production of cosmetic products in Poland. Cosmetics "made in Poland" are a global symbol of premium quality at an affordable price.
Powrót do listy artykułów