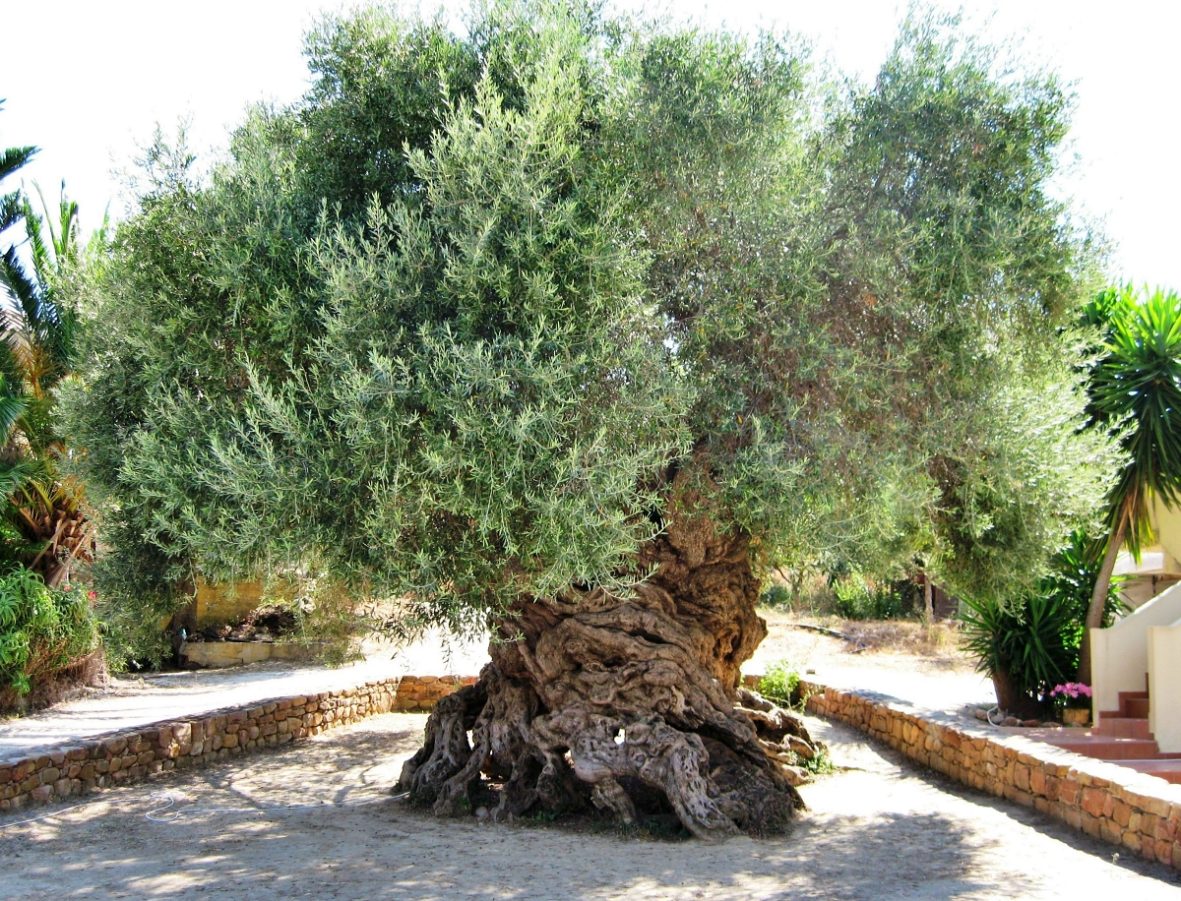 When the conversation turns to perfumes, there's always this moment when several digressions lead to an exchange of funny facts about perfume ingredients. Surprisingly, non-typical components seem to be the most recognisable. At one point you'll hear jokes revolving around the fact that grey amber is a secretion produced by sperm whales or that musk is obtained from musk deer. On the other hand, it seems common knowledge that perfumes can contain notes of citrus fruits, lavender or spices. However, hardly anybody remembers the magical scents that come from trees…
Which trees are fragrant?
Even if trees do come to mind when discussing perfume ingredients, most often only pine needles are mentioned. Here's a little known fact: in the world of perfumery, the scent of wood, bark or resin is a highly valued but not very well-known component of the most popular compositions. Which trees are the most generous suppliers of fragrant products then?
The history of one of such 'suppliers' used in perfumery goes back at least 4,000 years, as evidenced by records in old Indian books. The tree that boasts such a remarkable 'length of service' is the sandalwood tree. It's at the same time one of the most expensive raw materials for perfume manufacturing in the world. Sandalwood is mainly appreciated for its sturdiness and unique structure, but its scent makes it even more valuable. Furniture made of this material emits a wonderful aroma for several decades after production.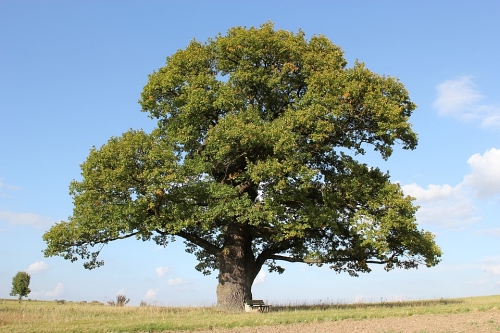 photo
Oak
Another type of wood which has been used by man for thousands of years for countless purposes is oak. Unfortunately, its aromatic qualities were disregarded at first. Oak was used to make tools, and build houses and boats. The new usage of oak was probably discovered when people started storing alcohol in wooden barrels. Today, it hardly comes as a surprise that liquors obtain aromas from different oak species. The scent of oak wood appears quite rarely in perfumery, but it has its own niche, which can't really be filled by other aromas. Oakmoss, which grows on the trunk and branches of oak trees, is definitely much more popular in this field. Its rich, sweet and earthy fragrance is widely used by the most popular perfume brands worldwide.
POLITECH – VACUUM METALLIZATION OF COSMETIC PACKAGING
When it comes to less exotic trees, the merits of juniper should not go unnoticed as far as perfumery is concerned. It's a bit tricky though, as there are nearly 70 subspecies of juniper in the world, and a large part of them are shrubs. Still, let's turn a blind eye to this for a moment and appreciate the huge impact that these plants have on the fragrance extract market. Juniper belongs to the cypress family, used on a mass scale in the perfume industry. Different varieties of cypresses blend in wonderfully with the scents of bergamot, pine, lemon or even grapefruit.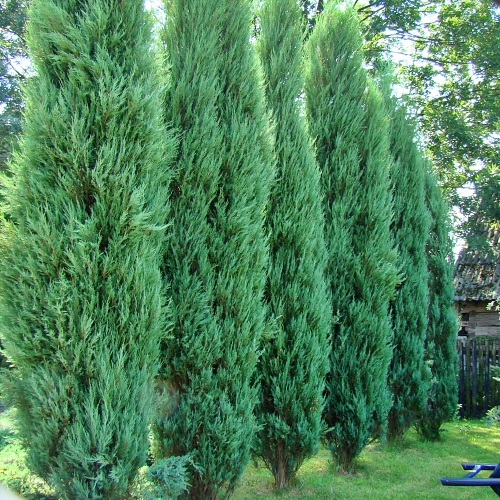 photo
Juniper
However, when it comes to versatility, no tree can match the seemingly modest olive trees. Their first applications were known already thousands of years ago, and many more are discovered even in modern times. Its fruits are the basis of Mediterranean cuisine. They are used both as ingredients in popular dishes and alone, as a starter. At the same time, the most brilliant product of the olive tree is the oil from its fruit. The substance, apart from being popular in gastronomy, has also found its place in medicine and skin care. The oily and aromatic substance has proved its worth in dermatology, where it is still valued today. It has an excellent effect on the skin and is used as an ingredient of soaps, lotions, scrubs or shampoos. The oil itself has a unique aroma, largely determined by the place of origin and the period during which the fruit was picked. Olive wood produces similarly refined fragrance characteristics. The dry and deep scent of the olive tree is an interesting blend of strong oil extract, dry wood and a slightly herbal note.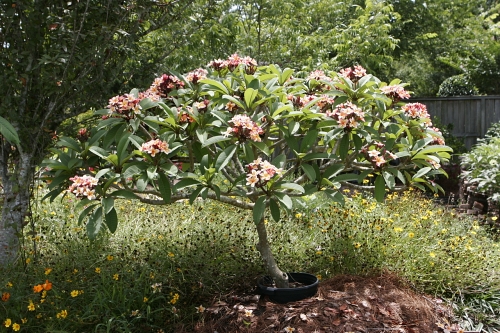 photo
Plumeria
Some more exotic trees, from the point of view of Europeans, which should also be listed here are the Japanese hinoki tree and the Central American plumeria. The former could very well be a symbol of the Land of Cherry Blossoms, while the latter is called the tree of lovers all over the world. Both trees are considered to be very valuable, but for completely different reasons. Plumeria has beautiful flowers and a wonderful scent flowing through almost all parts of the tree. The scent of hinoki is due to its species relationship – it belongs to the cypress family, whose aromatic qualities are discussed above (juniper). Despite the fact that hinoki contains aromatic notes, its most important features are its high density and resistance to rotting. The tree grows very slowly, so it can only be used for the most essential purposes. The wood was used for building magnificent palaces and making different items for rulers. Hinoki is still very valuable today and appears only the most sophisticated fragrance combinations.
Which famous perfumes use tree fragrances?
The list of brands using these ingredients in their perfume lines is really impressive. For example, a note of oak can be found in Hermes Elixir des Merveilles and the equally famous Mugler A*Men Pure Wood. Olive tree attracts equally exquisite company. This ingredient found its place in Versace Versense, Gucci Pour Homme II and Hugo Boss Boss Bottled.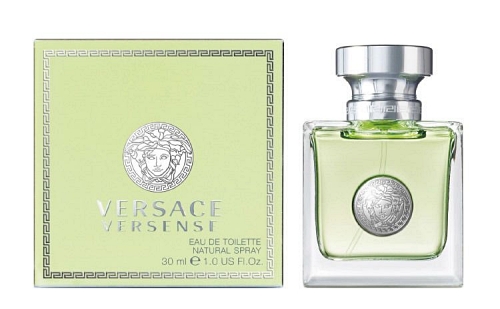 photo
Sandalwood, mentioned at the very beginning, is represented by Oil of Sandalwood by Carolina Herrera and Oud & Santal by Cartier. XS by Paco Rabanne and Moschino Forever Sailing have distinctive notes of juniper.
Victoria's Secret Fabulous in Paradise and Jimmy Choo Illicit Special Edition contain plumeria. Finally, a rich hint of Japanese cypress (which is another name of the above-mentioned hinoki) can be found in Azzaro Club Men and Givenchy Les Parfums Mythiques.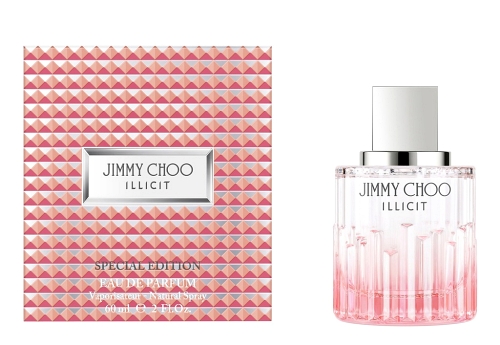 photo
It obviously goes without saying that these few species are not the only sources of woody notes in perfumery. The world of fragrant essences comprises such aromas as baobab, redwood, pine or cedar… But we'll have to come back to those ones another time.
Powrót do listy artykułów